The cornea is the clear "window" covering the iris and the pupil of the eye. For vision to be clear, the cornea must be clear.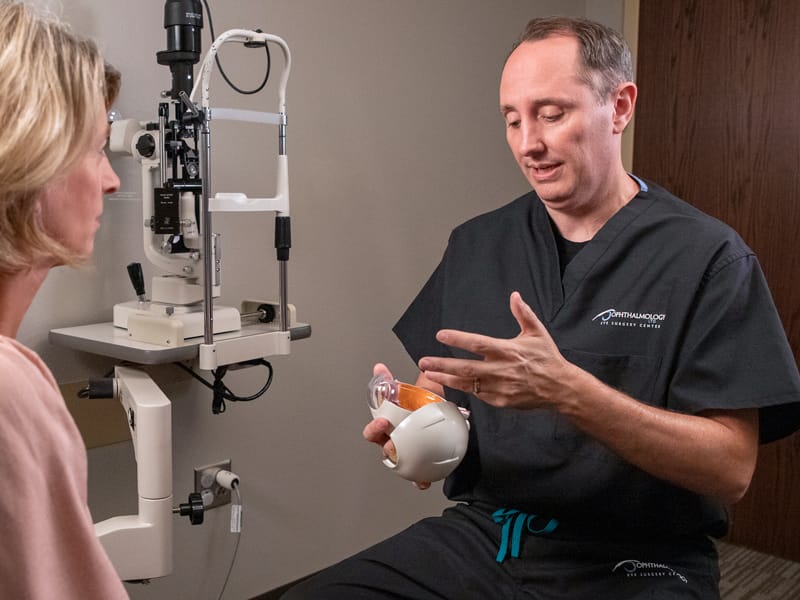 What is a cornea subspecialist?
An ophthalmologist who is a cornea subspecialist has additional fellowship training and experience in evaluation of the cornea and the diagnosis and management of corneal eye disease. This training includes (but is not limited to):
Various aspects of eye banking
Corneal shape analysis
Complicated contact lens fitting
Surgical alternatives, such as corneal transplantation
Pre- and post-operative care
Management of complications
Brenda's Story: Fuchs' Dystrophy & Corneal Transplant
"Dr. Eide was really the cornea specialist in the region. And that's where I knew I needed to go. The staff at Ophthalmology LTD are very friendly, very professional, they really are experts at what they do with the eyes."
Many cornea subspecialists have been trained to perform refractive surgery. Dr. Michael Eide is Ophthalmology LTD's cornea subspecialist. He provides treatment for the following:
Corneal dystrophy (sometimes called "Fuchs' dystrophy")
Dry eyes
Keratoconus
Corneal scars and infections
Dr. Eide also performs:
Traditional full-thickness cornea transplants
Partial-thickness cornea transplants (sometimes called "endothelial keratoplasty" or a "sutureless" transplant).