We Are Ophthalmology LTD
Meet Our Doctors
For over 50 years, our staff of highly qualified physicians, nurses, and technicians are the reason Ophthalmology LTD is associated with the highest quality of comprehensive and specialized medical and surgical eye care.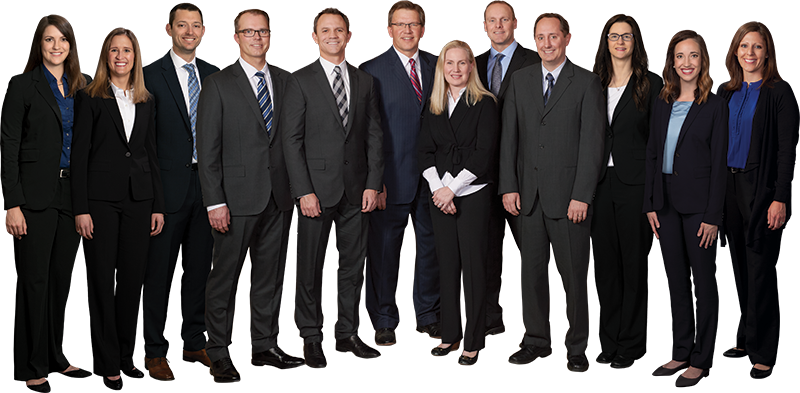 Ophthalmology LTD was founded in 1968 with a revolutionary approach...
"Bring together a team of doctors with expertise in a wide range of subspecialties would make it possible to deliver truly comprehensive eye care to residents of Sioux Falls and surrounding communities."
...time has proven the wisdom of this approach.
Specializes in vitreoretinal surgery and the treatment of retinal diseases.
Highly trained comprehensive ophthalmologist specializing in glaucoma and cataracts.
"Dear Ophthalmology LTD:
I am writing to let you know how appreciative I am of both Dr. Eric Thomas and Dr. Michael Eide.
In May 2019, I experienced a retinal tear that Dr. Thomas repaired by laser. In July, I experienced instant blindness in the same eye. On a Sunday, Dr. Thomas personally spoke to me on the phone assuring me that I was not experiencing a medical emergency. The next day, he was able to assess my eye and recommended waiting to see if the pooled blood causing my blindness would clear. Due to the nature of my eye issues, Dr. Thomas told me he was "cautiously optimistic" that my vision would be restored. I prepared myself that my vision may never be normal again. Eventually, he performed a vitrectomy surgery and discovered two more retinal tears that he repaired.
This surgery caused an instant cataract that Dr. Eide was eventually able to repair. With corrective lenses, I am now able to experience 20/20 vision! My local optometrist has remarked that my surgeons saved my vision as my eye was a mess!
I am so thankful to have Ophthalmology LTD as a local resource for such remarkable care. I know that living in a different part of the world would have rendered me permanently blind without access to such wonderful surgeons and technology.
Thank you, thank you, thank you to Dr. Thomas, Dr. Eide, the surgical staff, and all employees of Ophthalmology LTD for restoring my vision!"
~ actual patient