Children should have a yearly comprehensive eye exam along with their parents. Many vision problems can be detected early and treated before they become detrimental to a child's development, learning abilities, and every day function. Dr. West of Ophthalmology LTD has 22 years of experience in the evaluation and treatment of children's vision.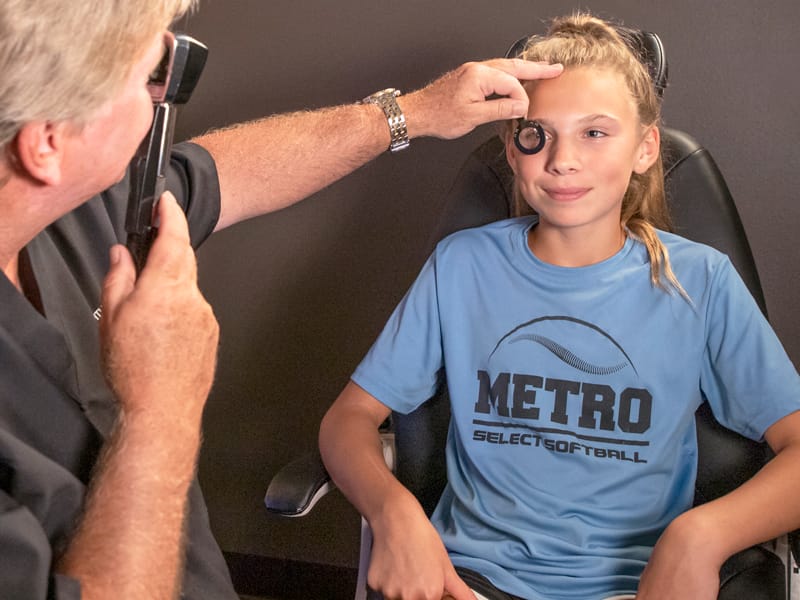 Children are NOT simply small adults:
Children have different eye conditions than adults
They often have trouble telling us what is bothering them
More often than not, a child cannot answer medical questions
A child's brain is still developing, particularly the areas involved in vision
A child with a vision problem should see a PEDIATRIC ophthalmologist because these specialists:
Have equipment specially designed for use with children
Know how to examine and treat children in a way that helps them to relax and cooperate
Have arranged and decorated their offices with children in mind, providing a comfortable and non-threatening environment for your child
Arthur's Story: Strabismus
"Arthur's eyes were crossed. The day of the surgery, Dr. West and his staff were very accommodating. I definitely recommend Ophthalmology LTD. Dr. West is the best."
If your doctor suggests that your child needs an eye exam, a pediatric ophthalmologist, such as Dr. West, has the most comprehensive training and the greatest expertise in dealing with children and treating children's eye conditions.