We closely monitor the State Regulated Health Guidelines and adjust our policies based on the most recent requirements.  Your health and safety, and that of our staff, is always our highest priority.
Office Appointments (non-surgical)
Masks are not required for patients.
You may notice some staff or patients still wearing masks.  Please be respectful of their decision as they may have immunocompromised issues, unable to be vaccinated due to allergens, or simply choose to wear them as extra protection.
Masks or face coverings are not required for patients or family members, but if you feel more comfortable wearing one, please do so.
The staff and doctors will remain masked as an extra precaution during this time.
We truly appreciate your willingness to protect yourself and others from the spread of any germs (COVID-19 or other) prior to surgery.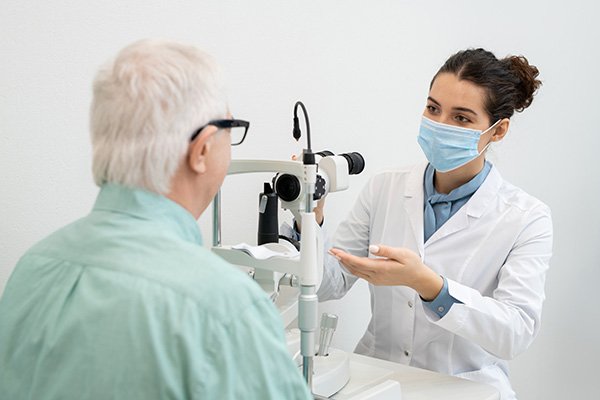 Please help our efforts not to unintentionally spread COVID-19 or other sickness by rescheduling your appointment if you...
Are currently awaiting a COVID-19 test or plan on getting one prior to your appointment.
Have had close contact with anyone with a suspected or laboratory-confirmed case of COVID-19 in the past 2 weeks
Or have any of the following symptoms:

Fever, chills, body aches
Cough
Shortness of breath (not related to known heart/lung disease)
Sore throat or any other cold-related symptoms
RECENT loss of taste or smell
Diarrhea, nausea, vomiting
Red, irritated eye(s) (not related to known allergies/recent injections, etc.)